MISSION WEEKEND 1-2 MARCH 2014 - VISIT BY VICE PRESIDENT OF CONFERENCE DR DALEEP MUKARJI
Report – (Sat aft) – Visit of Vice President to Gloucestershire. 1st March 2014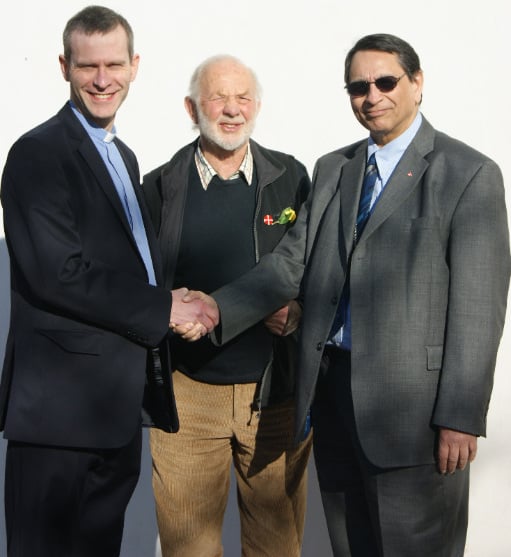 Brilliant sunshine, the first signs of Spring plus warm handshakes and a cup of hot tea greeted Dr. Maleep Mukarji, Vice President to Bishops Cleeve Methodist Church in the Gloucestershire Circuit.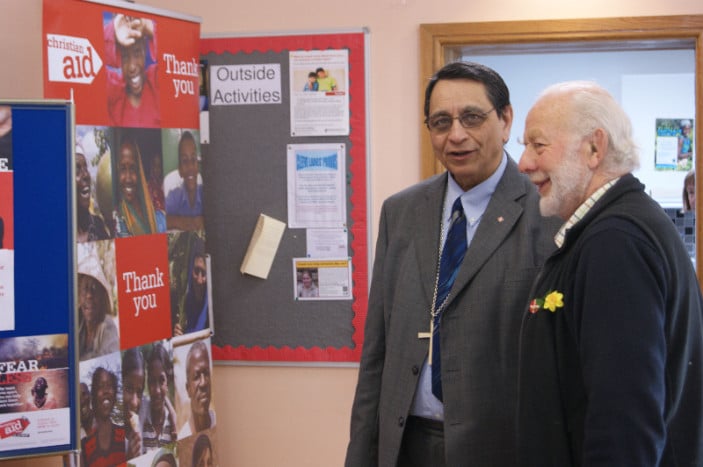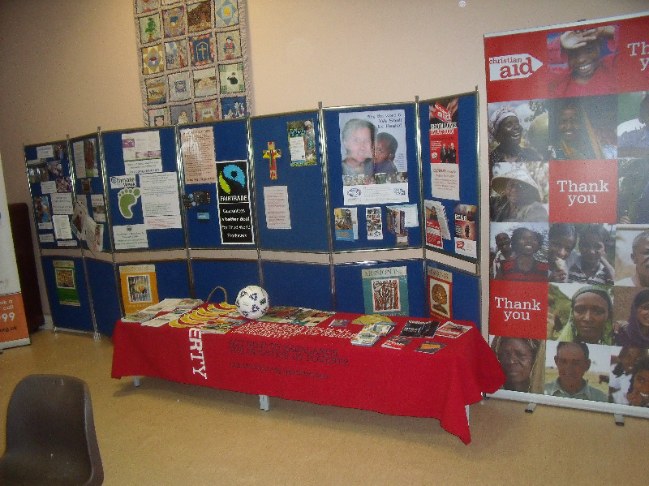 The Vice President looked at display boards showing the vast areas of work by around 17 charities and projects in the local area and international community. Circuit projects included the Cheltenham based "Cornerstone Centre" at Whaddon, and they stood side by side with Cheltenham Street Pastors, Christian Aid, Action for Children, Open the Book (Bible readings in School), Bereavement Support and Circuit Mission Project "Explore" designed to help people on the fringe of faith and belief.
Welcomed by Gloucestershire Circuit Superintendent Minister the Revd James Tebbutt, the Vice President saw and heard about the vast amount of work which Mr. Tebbut said "goes on quietly week in, week out, in our churches".
The afternoon session included three presentations. The first from Sue Price-Rabentheng a Lay Worker from the Cirencester, Tetbury and Sue Cerney areas. Other presentations were given by Circuit Executive member Alan Jackson who is responsible for the "Explore" initiative and Jayne Gasgoine, Circuit Mission/Pastoral Worker based in the Cotswold town of Winchombe.
In her presentation Sue Price-Rabantheng talked about community outreach. At Tetbury opportunities included a Junior Church, a once a month Messy Church, the Oasis Café Church, an interactive puppet show and a Soup Lunch.
In the South Cerney area , Sue has conversations with Mum's and Carer's , a monthly Family Service, a Holiday Club and a Sunday Breakfast Café Church. She says the congregation are keen and the children's work is built on the Cerney Seedlings group.
At Cirencester Ashcroft Church her work involved "Squeal's on Wheels" for young children, Café Ministry, Family Fellowship Meal, Messy Café, plus a meeting of the Single Mum's Network in a local coffee shop. She said communication was vital and detailed conversations and briefings with the relevant church committees are vital for support. Other projects at Cirencester are, the Foodbank, then Signpost which deals with domestic abuse, plus a local Chef who hosts a "Chop and Chat" session on cookery/food. Sue explained it was imperative to bring on board people from all walks of life, from all kinds of backgrounds, and all skills and experience.
…….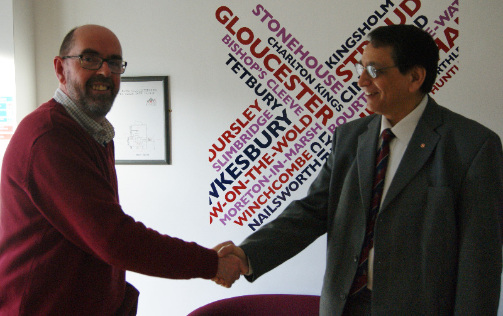 Just after 7.30am on Sunday the Vice President travelled in to BBC Radio Gloucestershire, for an interview about his work and year of office with Sunday Breakfast Show Presenter Richard Atkins.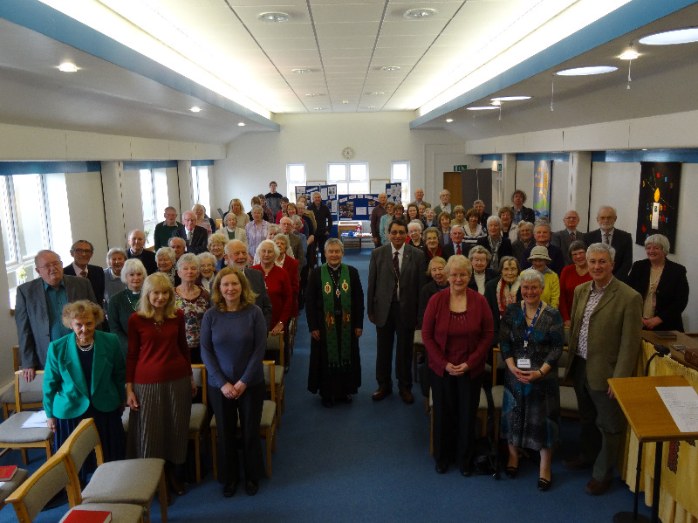 The Vice President joined District Chairman Revd. Ward Jones in leading worship at the Sunday morning service and afterwards for coffee in the Hall.